About Research
Large-scale data-driven analysis for computational genomics
A genome of an organism contains all information for its biological activity and heredity, on which various events (e.g., gene activation, DNA replication and chromatin folding) are cooperatively regulated. Genome-wide analyses with Next Generation Sequencer (NGS) is a mainstream method in computational genomics and has led to important discoveries for dynamic regulation on the genome. We are interested in understanding the cooperative regulation of genomic events and its dysregulation in diseases by using computational genomics strategy. In collaboration with multiple wet labs, we have been investigating various cell-lines such as rare-disease patients and knockout mice by NGS assays including:
– ChIP-seq: protein-DNA binding,
– ATAC-seq: open chromatin,
– RNA-seq: gene expression,
– Exome-seq: gene mutation,
– Hi-C: 3D genome folding,
– ChIA-PET: chromatin looping, and
– Single-cell analysis: cellular heterogeneity and differential analysis.
Our research focus is "data-driven NGS analysis" that extracts important biological information from large NGS datasets (~hundreds of samples) without help from existing biological knowledge. We aim to develop a pipeline for multi-NGS omics that integratively analyzes large datasets from multiple NGS assays and achieve an epoch-making discovery, e.g., higher-order coordination of multiple DNA-binding factors.
We also put effort into cultivating next-generation computational genomicists. We welcome enthusiastic and motivated students both of biology and of informatics who are interested in computational genomics.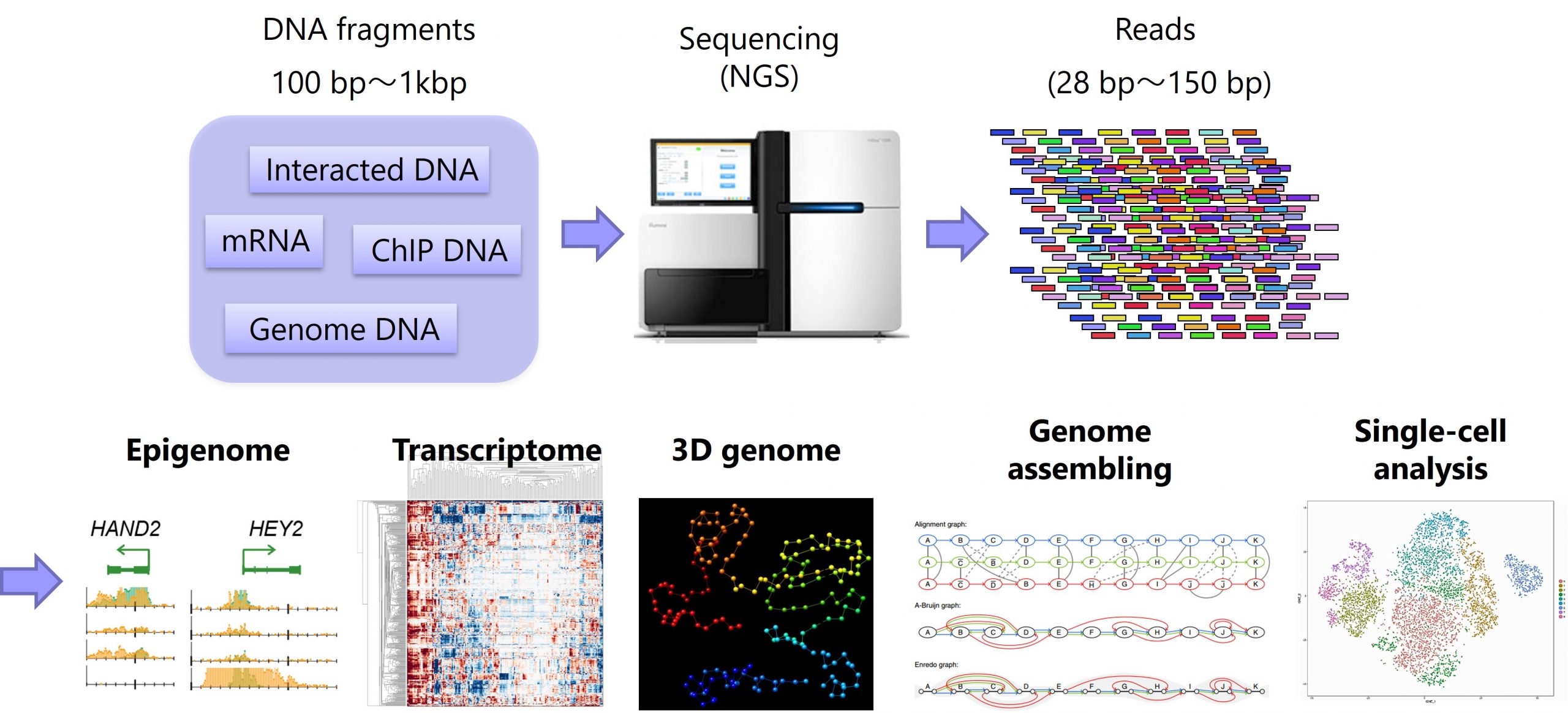 NGS assays capture various genomic information in a genome-wide manner.