Welcome to Laboratory of Genome Structure & Function
(Shirahige Laboratory) !!
Research outline
Various Function are integrated into a single chromosome molecule (right figure). To understand the molecular mechanism that guarantees the genome integrity, it is essential to study process of chromosome dynamics (i.e., transcription, replication, recombination, repair, and partitio) as a whole using genomic approaches. Therefore, genomic approaches open up the way to understand how various chromosomal functions are connected to make a network for maintenance of the genome.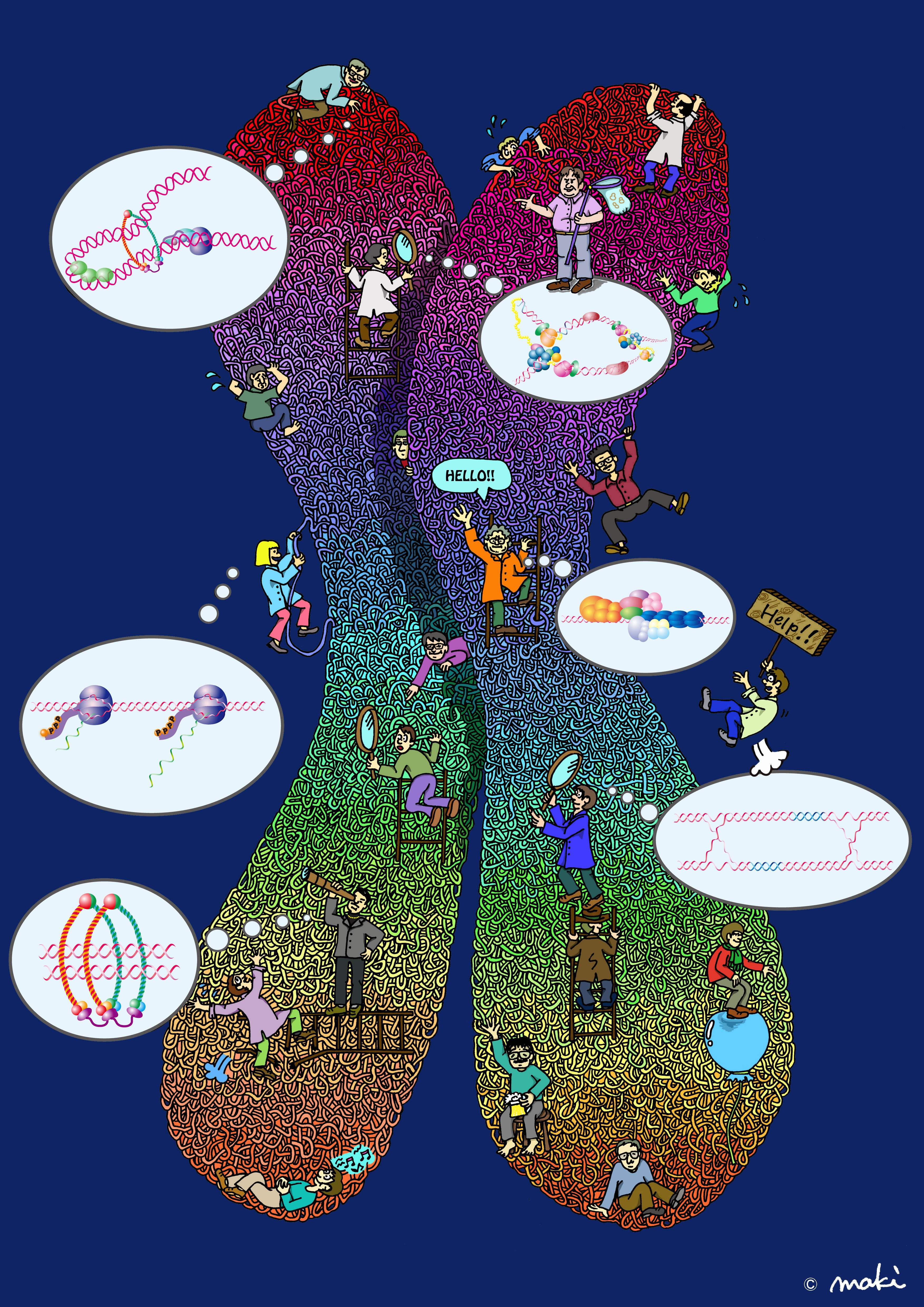 (↑Click!!)
What's New
○2021.05.25 Updated member and picture
○2020.10.26 Updated member
○2016.5.16 Updated member
○2015.09.15 Updated member, publication
○2015.07.27 Updated member, publication and picture
○2015.03.26 Updated publication
○2014.07.22 Updated homepage
○2014.03.05 Redesigned homepage
○2014.02.17 Updated homepage

Contact information
Laboratory tours are welcome at anytime.
If you are interested, please feel free to contact to 
kshirahi_a_iqb.u-tokyo.ac.jp (please exchange "_a_" to @)