Professor
Yukihide Tomari, Ph.D.
The excitement of discovery is one of the greatest pleasures of science. The RNA field is still full of unknowns and we are fortunate to be able to enjoy tackling them. Our lab welcomes anybody who is interested in solving the complex puzzle of life together with us.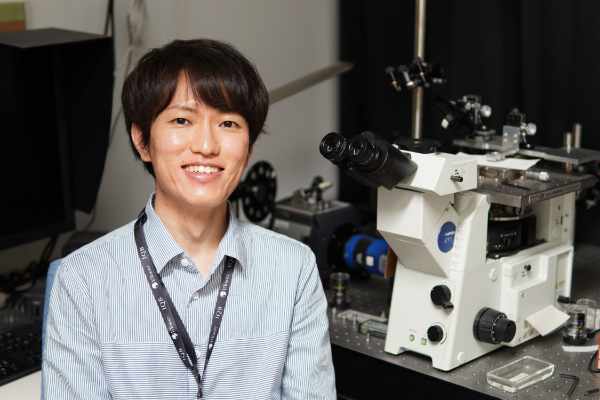 PRESTO Researcher/Lecturer
Hotaka Kobayashi, Ph.D.
Seeing is believing. I'm trying to reveal the secrets behind the central dogma by "seeing" gene expression at the single-molecule level in cells. I really love looking into new samples I've never seen through a microscope. My eyes are getting worse, but I'll keep on doing experiments by myself. You can check my research here.
Technical Specialist
Natsuko Izumi, Ph.D.
I'm Natsuko Izumi. I study the biogenesis of piRNAs, germline-expressed small RNAs.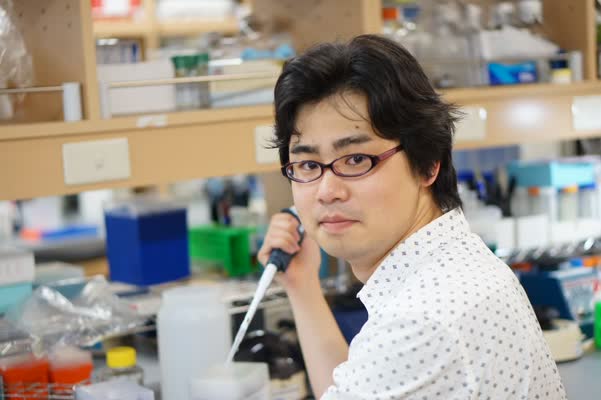 Research Associate
Keisuke Shoji, Ph.D.
I study piRNAs, a class of small RNAs, using silkworms. I'm a foodie but can't eat spicy foods.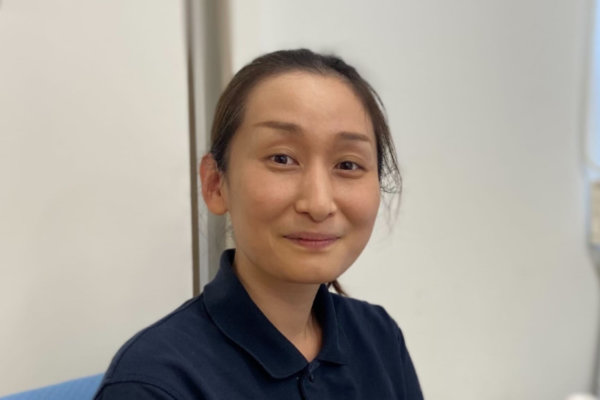 Research Associate
Fumiko Kawasaki, Ph.D.
After experiencing synthetic chemistry, DNA/carbohydrate chemical biology, and single-cell method development, I am now learning ways of thinking and practicing in biology. Gene regulation is complex, and it fascinates me.
Postdoc
Shirui Chen, Ph.D.
I am Shirui Chen from China (please call me Sherry~). I was born in Changchun and after graduation from high school, I have been living in Shanghai. I am interested in the functional mechanism of small RNAs. In my spare time, I like to go for a walk and feel the unique culture in Japan. In addition, I like cats very much!
Ph.D. Student
Wei Liu
I am from Guangzhou in China. Now I am studying the mechanism of RISC assembly in plant Argonaute proteins. I like reading detective stories in my leisure time. My favorite quote is "You see, but you do not observe. The distinction is clear."
Ph.D. Student
Andy Lam
Hi, I'm Andy from Vancouver, Canada. My hobbies include practicing kung fu, watching Netflix shows, anime and hockey. Currently, I'm studying the mechanisms of RISC in plants. Learning a new language, living in a vibrant new city, and studying such a dynamic field, I find myself learning so much every day!
Ph.D. Student
Tatsuya Ishizuka
Hi, I'm Tatsuya. Currently my study is based on Hero proteins, a peculiar group of unstructured proteins. In my free time, I like to discover new ramen restaurants and watch sports.
Ph.D. Student
Xiao Qi (Kazuki Uruhara)
I'm a foreign research student from Hunan, China and I love spicy food so much. I have been studying biology since high school and I think that solving the unknown questions in the world of life is attractive work. Now I'm interested in piRNA research. I also enjoy Japanese social culture, language, animation, music and so on, and hope I can do my best here.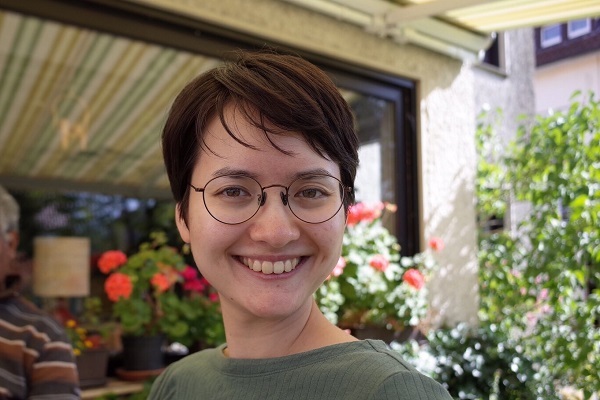 Ph.D. Student
Selena Setsu
It is fascinating how far human beings have figured out the way organisms work. Right now, I am seeking what I do not know, and continuing that way I hope to unveil mechanisms that no one yet knows. Eating foods from other countries is fun; it makes me feel as if I am traveling to these countries.
Ph.D. Student
Neina Motoki
I am fascinated by how closely biological systems are regulated at the molecular level through the neat collaboration of different macromolecules. I am just looking forward to the many more discoveries to come that uncover what underlies our ordinary everyday life.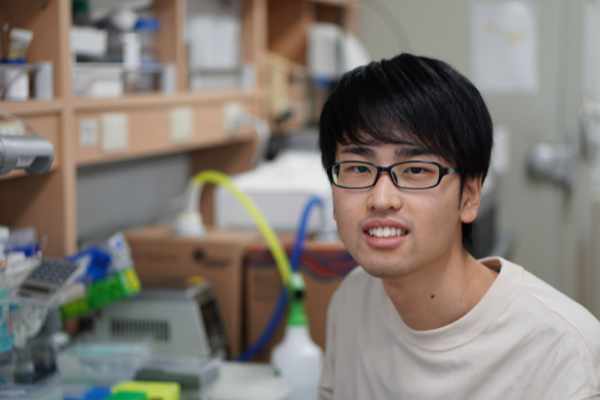 Master's Student
Ryosuke Kowada
I'm Kowada from Osaka. I was studying neurodegenerative disorders as an undergraduate. I'm interested in the regulation of transcription and translation by RNAs and their interaction with proteins. It is difficult to get used to life in Tokyo, but I hope to enjoy living in Tokyo. I like to explore the city by bicycle.
Master's Student
Rin Shiraishi
I'm Rin Shiraishi. I'm interested in the reaction and biogenesis mechanism of piRNAs. My hobby is cooking and I often cook elaborate dishes on my days off. I can't make sweets but I love them too.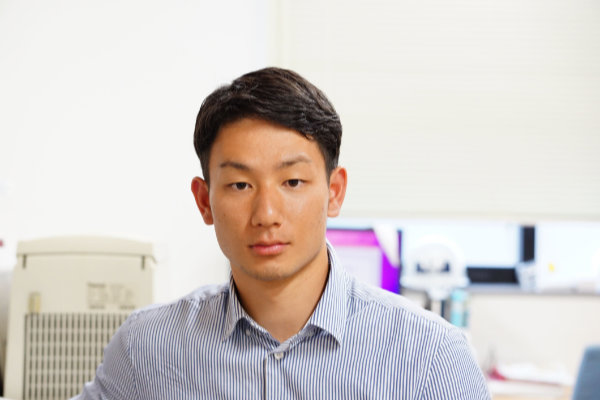 Master's Student
Ryo Baba
I majored in applied physics and received my B.E. from Tokyo University of Agriculture and Technology. I was studying physical properties of the DNA as an undergraduate. Here, I'm interested in gene expression and small RNA machinery. Outside of work, I enjoy playing football and workout.
Lab Technician
Kaori Kiyokawa
I take care of zebrafish, fruit flies, cell culture etc. I'm a zookeeper in the Tomari lab.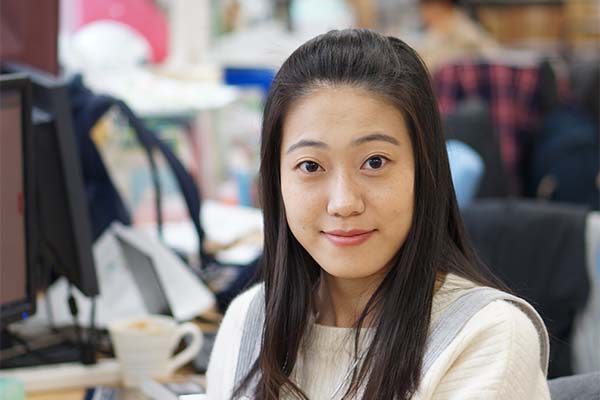 Lab Technician
Jie Yu
I'm Jie from Qingdao, China. I prepare common reagents for lab research. I'm also a new adventurer in the piRNA field.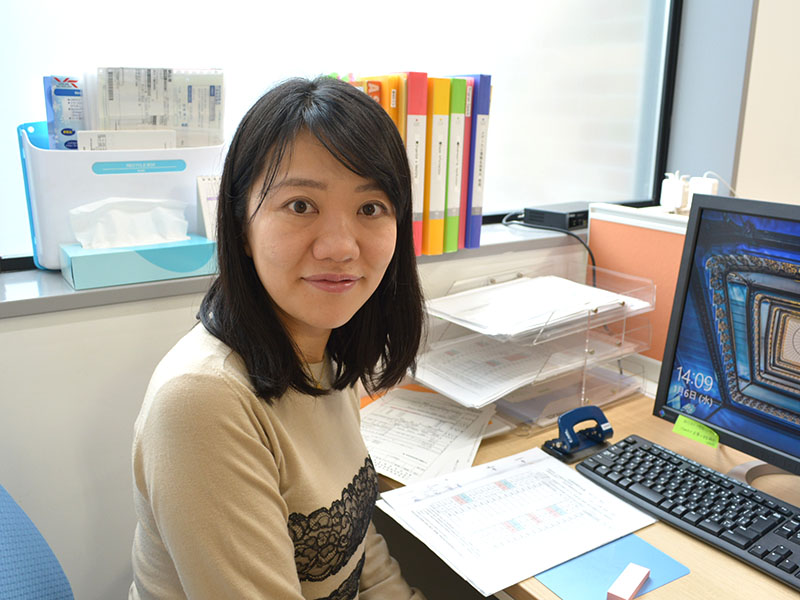 Administrative Assistant
Yukiko Koshiba
I would like to help young researchers to concentrate on their research.
Lab Alumni
Tomoko Kawamata, Ph.D.
Aiko Shiohama, Ph.D.
Akihisa Tsutsumi, Ph.D.
Pieter Bas Kwak, Ph.D.
Mayuko Yoda, Ph.D.
Yayoi Endo
Ken Naruse, Ph.D.
Akiko Maruyama
Miyuki Mitomi
Yuri Kato
Masami Tashiro
Maki Kobayashi
Mayu Yoshikawa, Ph.D.
Juan Guillermo Betancur, Ph.D.
Hiroshi M. Sasaki, Ph.D.
Dana Danielson, Ph.D.
Harumi Takeda
Yusuke Takano
Léo Mouillard-Lample
Mariko Watanabe
Sho Niinuma, Ph.D.
Yosuke Ushimaru
Baeg Kyungmin, Ph.D.
Yusuke Kimura
Takeya Masubuchi, Ph.D.
Eriko Matsuura-Suzuki, Ph.D.
Vincent Brechin, Ph.D.
Fumikazu Shinohara, Ph.D.
Takumi Tomohiro
Kotaro Tsuboyama, Ph.D.
Masahiro Naganuma, Ph.D.
Benny Chung, Ph.D.
Kenji Okomori
Eri Morimoto
Yuriki Sakurai, Ph.D.